About Us
Find out more about us and our partners.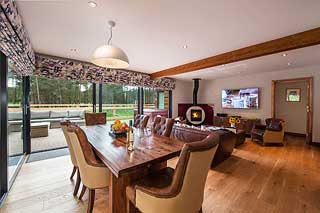 The Owners
Studford Lodges is an independent holiday site owned and run by the Fawcetts, a long-established family in the area and owners of the much-acclaimed Fairfax Arms in nearby Gilling East.
Read more
Our Partners
Our partners
Read more
What Our Guests Say
Your lodges are beautiful. We have already booked for a second stay!
Lillian S
Could stay in that hot tub all day long - what a treat. We're going home feeling thoroughly relaxed and pampered.
Jackie-Ann
Had a great weekend mountain-biking in the area - some excellent routes. Coming back to the sauna and hot tub was sheer luxury. Never had it so good.
Robert