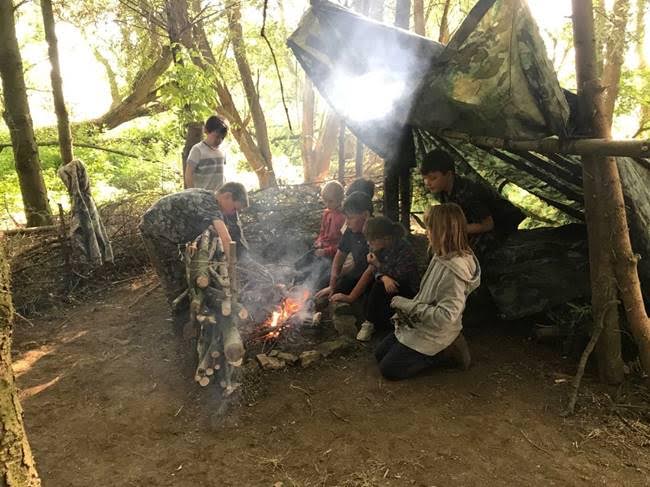 Rugged Outdoors provides you with an opportunity to explore nature through our Bushcraft and survival sessions which are designed to cater for all ages.
Are you a potential Bear Grylls or Ray Mears? We are going to teach some amazing skills. You get to look at several ways to light a fire, how to build a den to keep you warm and dry and sheltered from the elements, we will show you how to get water from trees and how to make nettle tea and if we get the time how to make cordage (string) from the nettle stems.
Make your own Walking staff and track animals, learn some practical uses for plants and trees that you probably didn't know about.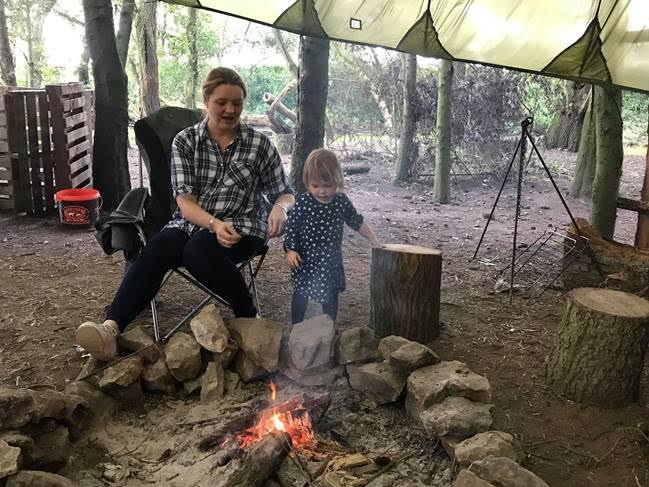 Explore your creative side and try your own stone age painting to take away with you and then learn how to do some back wood cooking. All in all you will have an amazing day of discovery and exploration.
Prior to your visit we will find out from you what kind of Bushcraft and survival activities that you would like to do.
Our instructors have a wealth of knowledge about Bushcraft and survival they are 1st aid qualified and have also been DBS checked, they are the founding members of the International Bushcraft Instructors Association.
Full day of Bushcraft 10:00am-4:00pm: £160.00
Half Day of Bushcraft 10:00am-1:00pm: £120.00
2 Hour's of Bushcraft 10:00am-noon: £70.00
All prices are per lodge
Bushcraft activities could include:
Fire lighting
Building a fire pit
Building a Bushcraft camp
Safe knife skills and whittling
Tracking animals
Den building
Foraging for food
Open fire cooking
Caveman painting
Bow and arrow making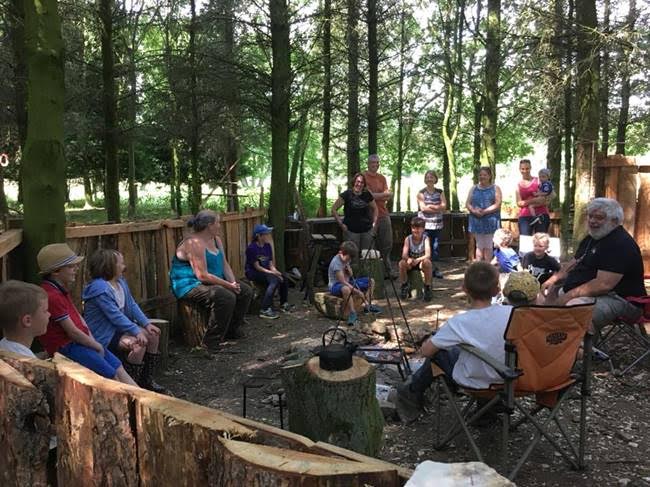 For bookings you can contact us through info@ruggedoutdoors.co.uk or on 07809 716423
Craig is our Lead Instructor and has over 40 years of experience in Outdoor pursuits, as a Physical Training Instructor in the Royal Navy one of Craig's remits was to teach survival. He has a passion for teaching and is an outstanding communicator.
Tracy is another of our instructors with a passion for foraging and fire lighting she is in her elements when teaching all she knows about Bushcraft and survival skills and has over 12 years of experience.
Alternative activities
There are two activities that we have for you to try that are just fun activities, Axe throwing which is becoming more and more popular worldwide. This is a great Hen party activity and lasts for 2 hours at a cost of £80.00 per lodge (One or more people).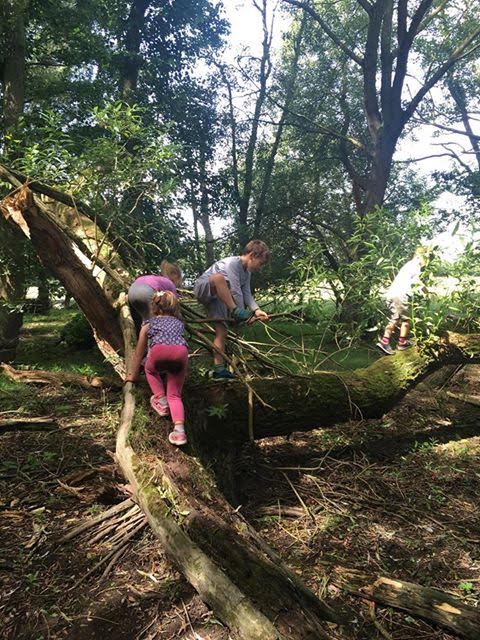 Then of course you have Camotag our version of the fastest growing outdoor activity in the world today where you get to fire arrows at each other while stalking each other through the woods but don't worry the arrows are safety arrows. Another great Hen party activity and lasts for 2 hours at a cost of £80.00 per Lodge.
We have Air rifle shooting and Archery so you can see how accurate you are with a rifle or bow, this is suitable for ages 8 and over and lasts for 2 hours at a cost of £80.00 per Lodge.
We can also provide Safe Archery for children from the age of 4 this lasts for up to 2 hours at a cost of £60.00.